The prosthetic center of Amman
It is dedicated to Paola Biocca.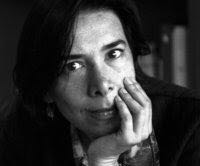 Paola Biocca, disappeared tragically November 12, 1999 during a humanitarian mission in Kosovo as a spokesman for the WFP (World Food Programme). By mines to the dispossessed of the world, Paola had worked for Amnesty International, Greenpeace and the Italian Campaign to Ban Landmines, for which he also helped organize the important conference "From mine to food: demine the road to development." His novel "Darkness at Jerusalem" won the literary prize Calvin. Paola Biocca has always played with passion his press office of the World Food Programme (World Food Programme, WFP). 
"We must stand on the side of the poor, the dispossessed, of those who have nothing. We need to talk about them 'cause the world to know,' cause the people feel involved, 'cause the tragedies do not pass into oblivion "in these words the essence of acting and feeling of Paola. Who has had the good fortune to meet her on her path he knows that the world view of Paola, in the cords of his action the term solidarity was a fact and not a mere aspiration.
(Giuseppe Schiavello, Direttore Campagna Contro le Mine).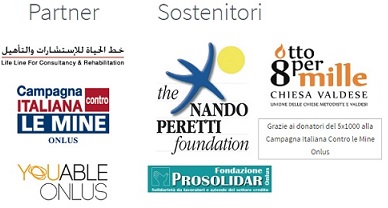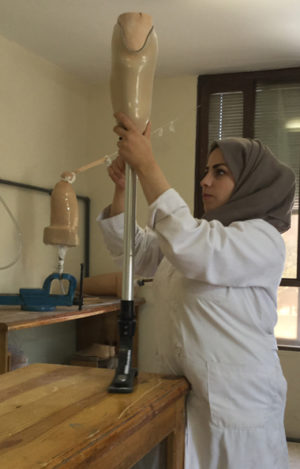 Storie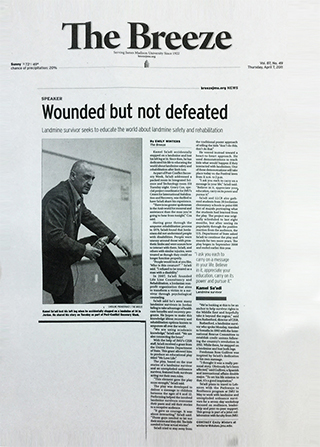 KAMEL SAADI At the age of 14, Kamel Saadi was amputee due to a mine. The March 16, 1979 Saadi was at a picnic with family and friends near Umm Qais, an area along the Jordanian-Israeli border contaminated with mines from the 60s and 70s.
A step on a rock that hid a mine, eight hours later, doctors amputatano foot.
In 1985, he completed his university studies in Los Angeles and returned home a third intervention that amputated eight inches below the knee strain.
Inspired by his experience and that of other survivors from mine, he founded Life Line Consulting and rehabilitation in 2007 to provide assistance to landmine survivors and other persons with disabilities. LLCR is a non-profit-Jordanian national organization that assists survivors by providing physical support, emotional and financial, promotes educational activities with respect to mine-risk, carries out advocacy activities.
" According to Saadi, "Our style is based on simplicity, direct interaction, involving
professional knowledge based on specific needs, and the provision of immediate needs; a hug or a handshake for your surprise can often be an immediate need."
The LLCR mission is to help people with disabilities to achieve their goals by using their skills.
more…
Riabilitazione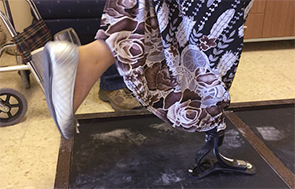 Rehabilitation is a process that aims to improve the quality of life of people. This means, in our case, do not achieve the result giving the user who suffered an amputation an aid that allows him to move, but a taking charge of the amputated person who plans to accompany and support in recovering its autonomy and independence and reintegrate into society, assitendendola in rehabilitative physical path, providing a social support that is grounded in the approach peer-to-peer.
The Amman Orthopedic Center is a pilot project of three organizations: Life Line Consultancy and Rehabilitation (Giordania); Campagna Italiana contro le Mine anti persona; You Able Onlus.
Partner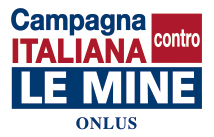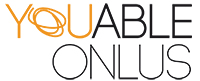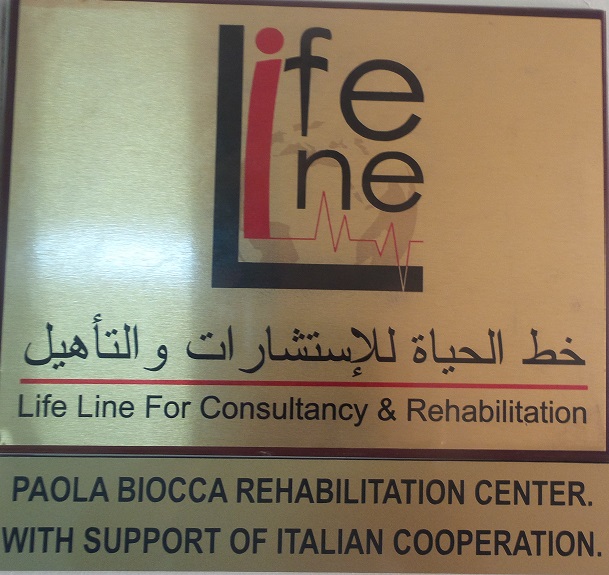 Supporters