People
KAMEL SAADI At the age of 14, Kamel Saadi was amputee due to a mine. On March 16th, 1979 Saadi was at a picnic with family and friends near Umm Qais, an area along the Jordanian-Israeli border contaminated with mines from the 60s and 70s.
A step on a rock that hid a mine, eight hours later, doctors amputated his foot.
In 1985, he completed his university studies in Los Angeles and came home for a third intervention, an amputation  eight inches below the knee.
Inspired by his experience and that of other survivors from the mine, he founded Life Line Consulting and rehabilitation in 2007 to provide assistance to landmine survivors and other persons with disabilities. LLCR is non-profit-Jordanian organization that assists survivors, providing physical, emotional and financial support, promoting training activities with respect to mine-risk, carrying out support activities.
" According to Saadi: "Our style is based on simplicity, direct interaction, involving
professional knowledge based on specific needs, and the provision of immediate needs; a hug or a handshake for the surprise can often be an immediate need."
The LLCR mission is to help people with disabilities to achieve their goals by using their skills.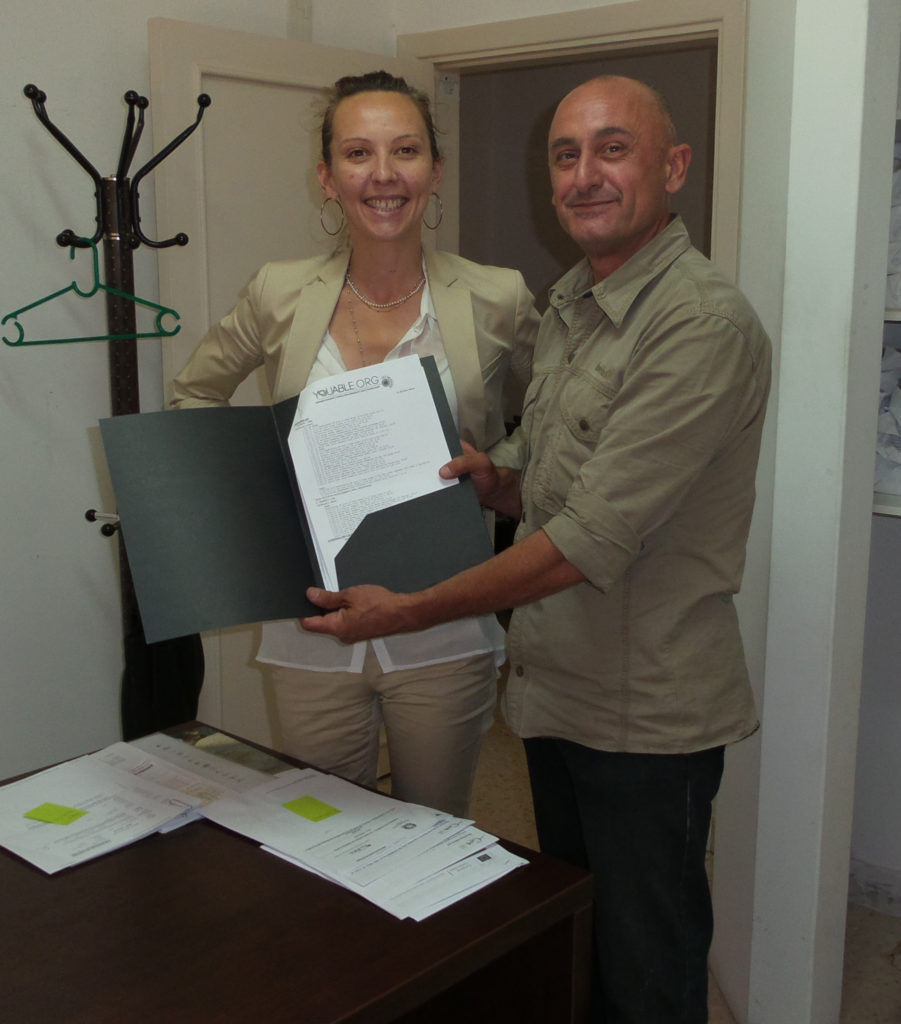 Dr. Kamel Saadi with Dr. Laura Cicinelli, Italian Cooperation Office at the Embassy of Italy in Amman
You find all photos on the Italian page and details on report